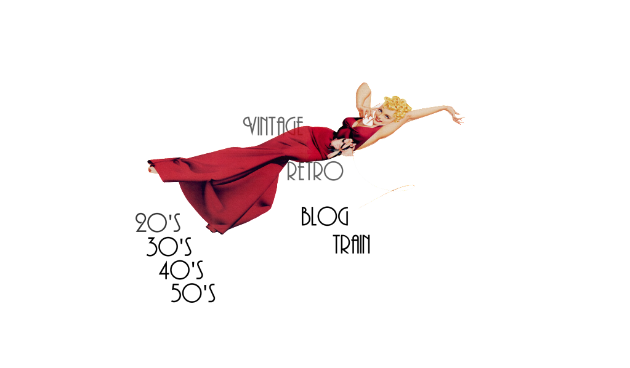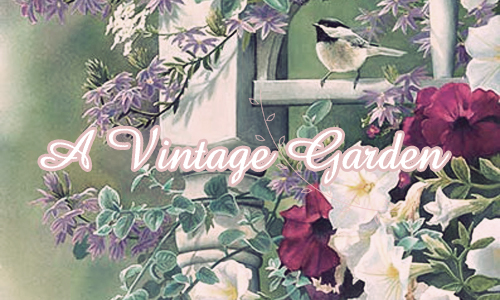 Hi there Simmers!
Welcome to my blog train participation. This time our theme was Vintage Retro and I chose to offer you some goodies for your gardens! The objects don't have a precise date. But I think they can make a good vintage garden.
These is a small set of conversions. I chose different objects from different artists from the sims 2 community and I tried to do my best to bring them to the sims 3. I hope you'll enjoy these itens as much as I am enjoying them on my game!.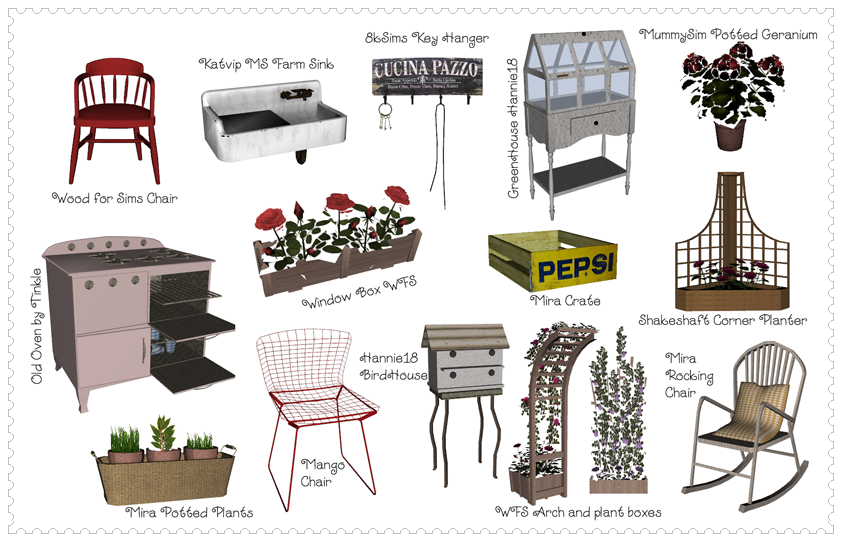 Some in game pictures: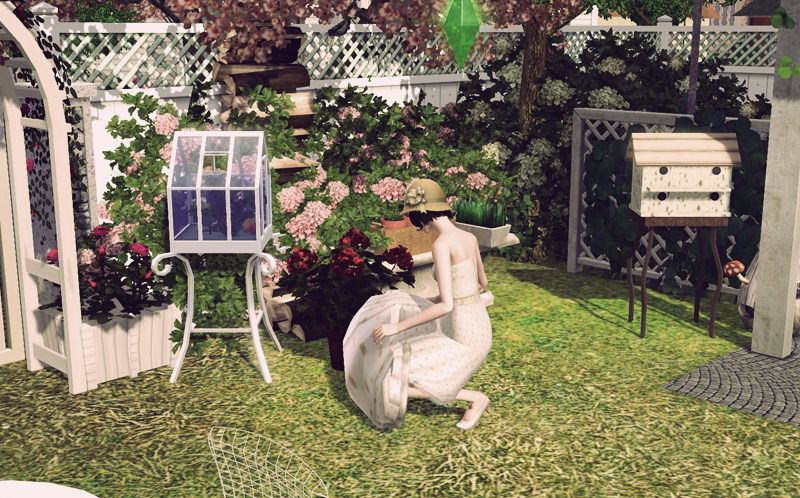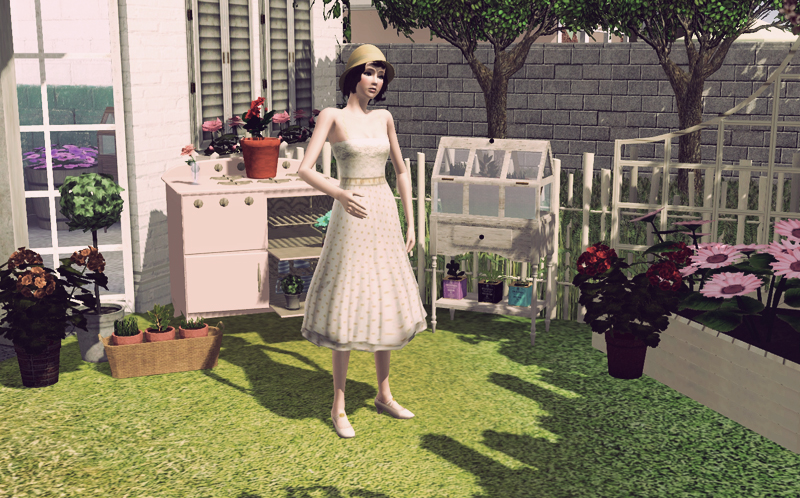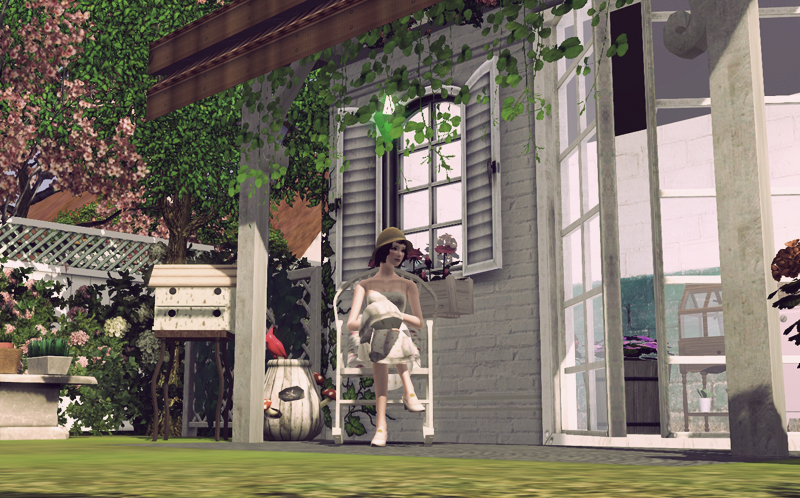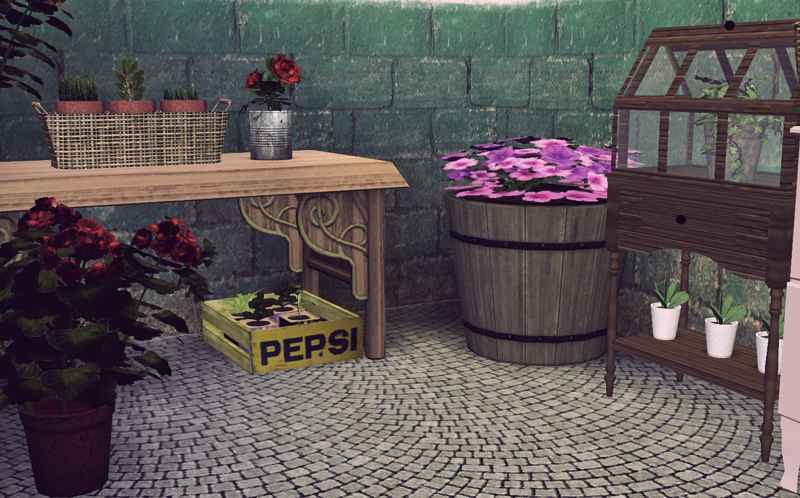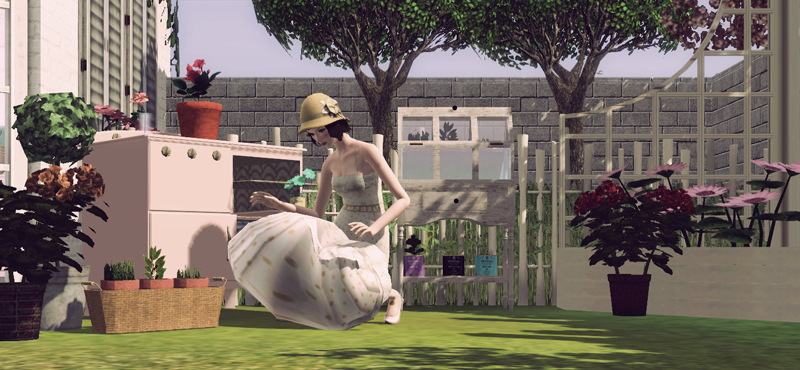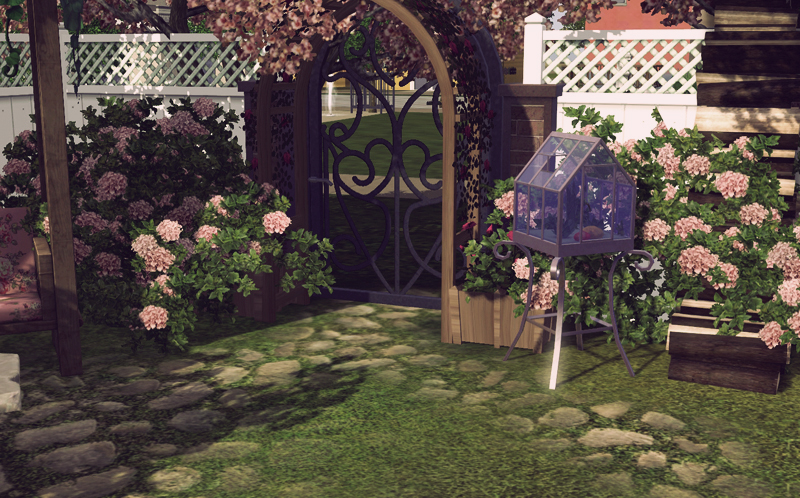 Download for after patch (1.26) & Pets

Credits:
WoodForSims; Tinkle @ BPS; Shakeshaft  @ TSR;
8kSims; Hannie18 @ BPS; Mira @ CBS;
Mango Sims; Katvip @ GOS; MummySims @ AnnoSims

I'd like to thank my dear friend RD for inviting me to be part of this blog train.
Blog train links: Alex Pilgrim, Erica @ Sims3Properties, Fashionista125, Repulsively Desirous Creations,S3&Me, LemonJelly, more to come.

34 Comments
Posted on May 8th, 2011 @ 18:53 | RD said:

I'm so in love with everything. Oh thanks so much for sharing these goodies with us. Great work.

Posted on May 8th, 2011 @ 19:19 | Erica said:

I love love love these! Thank you so much for converting these for us. You did a great job!

Posted on May 8th, 2011 @ 19:29 | LemonJelly said:

Love love love! My favourite is the window box. Thanks for sharing these Camille, it's a fantastic contribution to the blog train

Posted on May 8th, 2011 @ 19:33 | Amanda said:

Wow! These are absolutly Wondeful!

Thanks Camille! <3

Posted on May 8th, 2011 @ 20:17 | Jennifer said:

These are gorgeous! Thank you!!

Posted on May 8th, 2011 @ 20:18 | Giulia said:

Sweet, i love your objects, but he's go in the format word.

Posted on May 8th, 2011 @ 21:19 | B said:

I just adore this stuff. Keep them coming, Camille!

Posted on May 8th, 2011 @ 22:28 | megativity13 said:

Beautiful conversions! Thank you

Posted on May 8th, 2011 @ 22:37 | simsfvr said:

Lovely conversions! Thank you so much for bring them to us!

Posted on May 9th, 2011 @ 02:37 | Yesmina said:

OMG, this is so beautiful, Thank You

Posted on May 9th, 2011 @ 02:38 | Smsfn333 said:

Love the conversions! And your in-game pics are awesome too. Especially, like Tinkle's Old Oven. I really need to learn to convert. You're right there are so many Sims 2 shinies would look great in Sims 3. Thank you for sharing!

Posted on May 9th, 2011 @ 02:40 | Smsfn333 said:

…meant "that would look great in Sims 3." Typing too fast. Sorry.

Posted on May 9th, 2011 @ 05:34 | emily said:

ahh, everything is perfect! i was hoping you'd share that rocking chair, i'd been eyeing it with envy ever since you uploaded those other pictures using it

thank you so much, camille!

Posted on May 9th, 2011 @ 14:49 | PEBBLES said:

more more more more PLEASE

Posted on May 10th, 2011 @ 00:13 | Tinkle said:

Thank you for converting my oven, looks great!

Posted on May 10th, 2011 @ 01:38 | Camila said:

Tão lindos! Já estão em meu jogo
Camille, onde você conseguiu esse vestido? Ele é maravilhoso!!

Posted on May 10th, 2011 @ 05:11 | Alexpilgrim said:

Oh, Camille, beautiful, thanks for sharing!

Posted on May 10th, 2011 @ 09:23 | Martine said:

Aw such an adorable set! Love your in-game pictures as well

One question though, are any of these objects recolorable?

Posted on May 10th, 2011 @ 13:31 | camille said:

Yes they are all recolorable.

Posted on May 10th, 2011 @ 13:58 | crystal said:

Beautiful dress and hat! You have such lovely taste! Where did you find them?

Posted on May 10th, 2011 @ 18:25 | Lilymayrose said:

Absolutely beautiful conversions, Camille

Posted on May 11th, 2011 @ 01:04 | nyanyanya said:

i'm in love with you blog
this one so pretty cute set
thank you for sharing this

Posted on May 12th, 2011 @ 07:33 | Dawn Kresher said:

Cool!

Posted on May 14th, 2011 @ 11:37 | Wendy said:

Love it!!! I am always looking for good stuff for my gardens and this is the best I've seen so far! Thank you so much for sharing

Posted on May 15th, 2011 @ 22:33 | Velvet said:

Camille! OMG – I'm enthralled with every single item! *smooches* Thanks hon!

Posted on May 23rd, 2011 @ 07:47 | Slimlilac said:

These are so beautiful and I absolutely love everything vintage Thank you sooo much!

Posted on May 23rd, 2011 @ 10:28 | Hyang won kim said:

I ca'n't English well, But Your skill is very Goooood!!

Posted on May 23rd, 2011 @ 23:17 | barb said:

Thank you !!! Your creations are always wonderful

Posted on June 13th, 2011 @ 00:33 | danielle said:

Suas criações são liiindas ,
queria saber se elas rodam no jogo base, e se é so fazer o download normal como os .package :F

Posted on June 22nd, 2011 @ 20:35 | Barbie said:

Love your work it's lovely

Posted on October 11th, 2011 @ 16:18 | WANDI said:

Mis sims aman esta conversion ♥

Posted on November 15th, 2011 @ 02:40 | Ming said:

Thank you for your awesome work! may i ask where did you get the little tin can with rose in it in the third last pic? sorry for the trouble but i'm so sad it's not in the download because it's fabulous! >.<

Posted on November 25th, 2011 @ 15:00 | camille said:

Hello Dear,

the small canned plants were converted by RD. I don't know where there's a link for her conversions. I am sorry =/

Posted on April 14th, 2012 @ 16:52 | Ivyrose said:

What a fantastic set thank you
Leave a comment